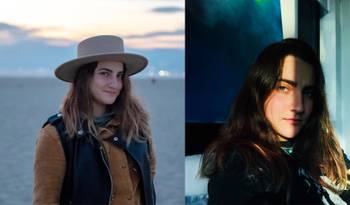 As a documentary photographer and multimedia artist, I strive to respect each medium I use as a language of its own. Through my own combination of visual and spoken languages, I work to widen and complicate conventions.
I seek soulful expression of our energetic capacity through my photographs.
I am fueled by the chance to make portraits. I work from a curious and intuitive place, relentlessly pursuing my passions. I am interested in oceanic conservation, music, human rights, and extreme sports in nature where communities push limits and protect environments.
I am Latina from Los Angeles, currently in my final year at New York University, working on theses for my degrees in photography and journalism.
~ ~ ~ ~ ~ ~ ~ ~ ~ ~ ~
NYU Tisch Photography & Imaging - Class of 2019
NYU Journalism - Class of 2019
2018 Bedford + Bowery, Published Photo Essay
2018 Contributor in LA Yoga Magazine & Blog, February
2017 Villa La Pietra Exhibition, Ideas People Change, curated in collaboration with NYU Florence students and Italian artist Fabrizio Ruggiero - Firenze, Italia
2015 Exhibitor at Photo LA
2014 Exhibitor at Off The Clock Exhibition by APA
2014 Scholastic Art Award - Gold Key
2013 APA Awards - 3rd Place, Student